Jean-Pascal Flavien's solo exhibition 'Heavy Metal Chairs' explores the dichotomy between a design object [the chair] and the saturated mood of heavy metal music. The design approach, based on problem-solving and object solutions, meets the heavy metal's feeling of guilt and suffering, represented by the music genre of the two songs that accompany the show – the word heavy is in contradiction to the lightness of the chair's carbon material.
The exhibited chairs are built of carbon fiber, providing mechanical strength and extreme thinness. Some of their parts are covered with paper and finished with colored resin resulting in an 'unreal chair'.
As mentioned by Etage Projects, 'the poet Coco Fitterman was invited to write the lyrics of two songs in which she addresses the chairs with hostile energy, an adverse mood against design and the realm of objects. (Your furniture disgusts me / Fuck your chair / Mortal fools / To live is to suffer). The lyrics were put into music by the Berlin Metal band 100.000 Tonnen Kruppstahl (100.000 Tons of Krupp Steel). Both songs set a context for the chair to exist: Something synchronically for and against themselves, in which they stand while collapsing.' Jean-Pascal Flavien's exhibition can be visited until January 25 at Etage Projects in Copenhagen, Denmark.
Exhibition Details | Location: Etage Projects Borgergade 15E
DK 1300 Copenhagen K | Date: 29.11.2019 – 25.02.2020 | Opening Hours: Tue-Fri 11:00-18:00 & Sat 12:00-16:00.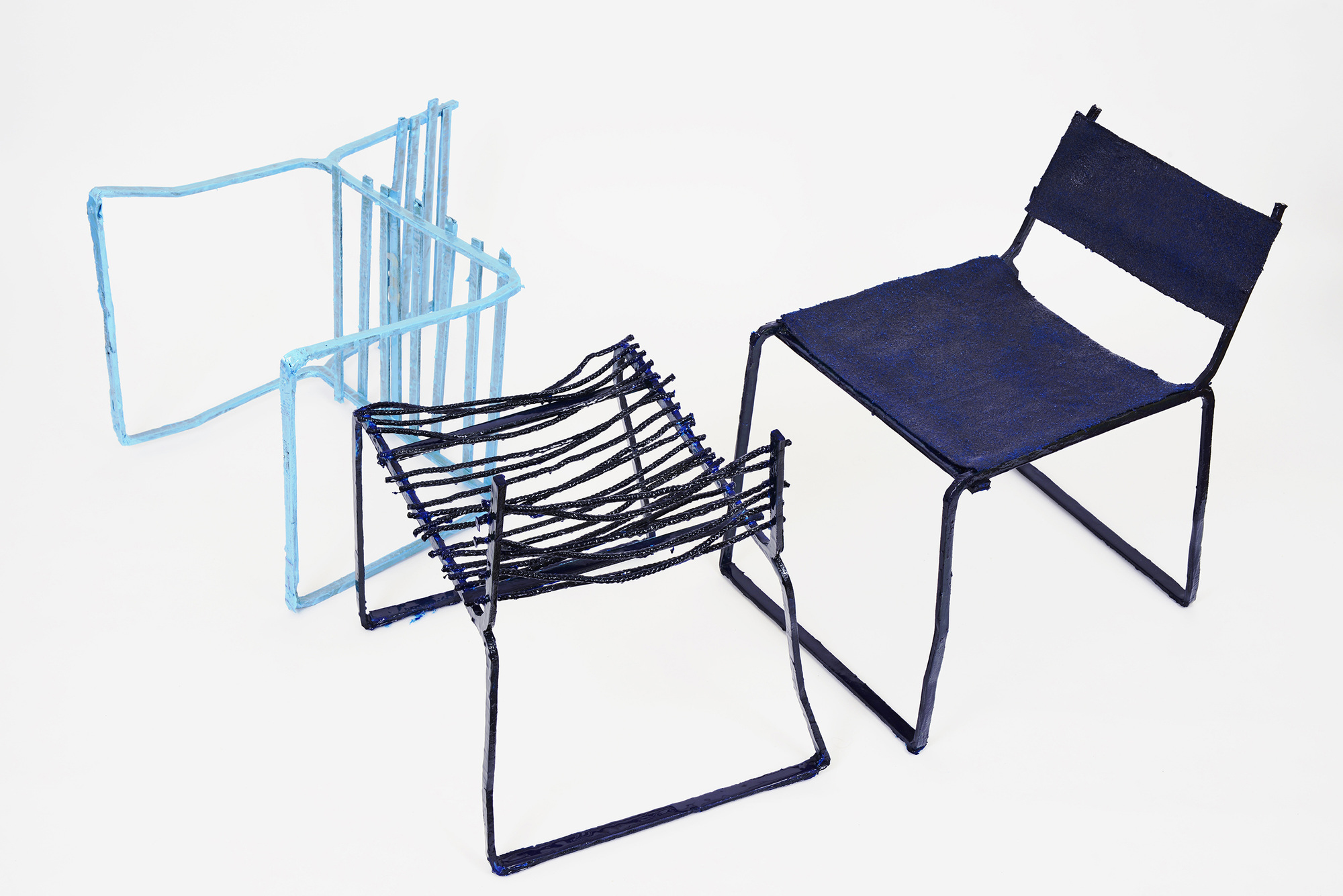 Photography: Studio Flavien and Robert Damisch.